NEWBORN SESSIONS
In Studio Portrait – $275
I have precious few decent photos of my own daughters when they were teeny and curled.  That newborn phase slips away so quickly and is often gone before you know it — over in a matter of days. My goal with newborns is to capture the tiny face of your newest family member in a way that it will never be again: brand new.  I love everything about newborns….their wrinkly forehead and flaky skin, the hair on their back and shoulders, their teeny tiny fingers and toes, the sweet sounds they make and those first smiles.  I love to capture all of these precious moments for you in portraits you will treasure forever.  This session is held in my home studio and is for newborns 5-14 days old (may be able to make exceptions up to 21 days) and includes a few sibling/parent shots. Please allow up to three hours as we most likely will have to stop for feedings and cuddles in between poses. Session includes use of my extensive collection of props, outfits, headbands, hats and wraps.  You will receive a downloadable online gallery containing 15 high resolution, beautifully edited images of your choice with the option to purchase additional gallery images ala carte.
In Home Lifestyle – $225
This session is held in your home and is for newborns 4-14 days old.  I will bring everything I can to get the best photos of your precious new little one.  I take a more natural photo-journalistic approach to this session.  Family involvement is a must.  I allow up to one hour. You will receive a downloadable online gallery with at least 15 high resolution, edited images.
Payment –
A session deposit of $50 for both Lifestyle and Portrait sessions must be paid in full prior to our session.  Remaining balance will be invoiced through PayPal when photos are gallery ready.  I can also accept Cash, Check, and Chase Quick Pay.

Please allow 2-3 weeks for the completion and delivery of your digital collection (usually available within a week).
Pricing applies within 15 miles of zip code 60013.  Anything beyond that will be charged a travel fee.
What to Expect and How to Prepare:
I love photographing newborns. I feel very blessed to be able to capture such a special time in your lives. That being said it is also challenging. There's a bit of prep and planning that needs to go into these sessions to make them more successful. I have put together some tips in helping ensure we have a mutually rewarding and enjoyable session.  I strongly encourage you to read and follow these tips to the best of your ability.  And because I like to make every newborn session a unique experience tailored to you and your family, I also ask that you complete the survey at the bottom of this page about a month prior to your delivery.  In doing so, I can better prepare for your session and give you the quality portraits you are expecting.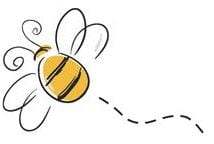 LET'S PENCIL YOU IN!
It's never too early to schedule your newborn session and I recommend that you schedule PRIOR to your baby's birth to ensure a spot on the calendar. Contact me during your second trimester and I'll pencil you in.  Then, shoot me an email soon after you deliver so I can arrange a time for the session. If you are given an induction/c-section date, the actual session date can be booked in advance. If not, I will expect a call from you when the baby arrives.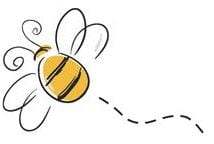 BIRTH DAY!
Age does matter when taking newborn photos and I usually prefer to schedule 7-14 days after delivery.  At this age, they are more likely to curl up in "womb-like" poses, stay asleep longer, and don't mind being undressed.  I'll be moving them around and scrunching them into those sweet sleepy newborn images, so we want to make sure they're sleepy enough to allow us to handle them.  Plus, babies just tend to do a lot better with the session within their first 14 days.  After that, it's almost impossible to get baby into that deep sleep that came so easily in their first few days and things like baby acne and colic have set in.  That being said, I have done a few newborn sessions after the 14 day mark with much success so it is still not too late.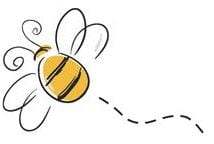 WHERE?
The session (based on whether you choose Studio or Lifestyle) can take place in your home or my home studio. If the weather is warm enough and you're comfortable with the idea, we can also take the session outdoors. (Baby being all pose-y and cute in a big, open field or at the base of an old tree? SWOON!)  I have a few local favorite spots but love hearing about and traveling to new locations as well.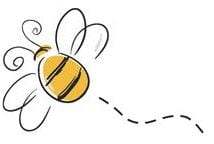 CRANK THE HEAT!
I keep my studio cranked up to a toasty 80 degrees and I recommend that you keep your home a bit warmer than normal during your lifestyle session.  Newborns are used to being all bundled up, warm and cozy.  Pushing up the thermostat is guaranteed to make the session flow more smoothly and help them sleep better. We may be sweating, but baby will be nice and warm…and that's really all that matters!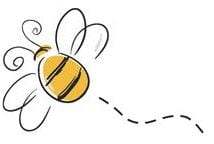 LOOSEN UP!
I strongly encourage giving baby a bath prior to coming in for the session.  This helps to keep baby awake for a bit so there is a better chance for sleep during the shoot and removes some of the hormonal oily residue on baby's hair which tends to appear shiny in the photos if not washed.  If the session will be at my home studio, it's best to bring your newborn in a zip-up or snap-up onesie.  Avoid anything that goes over their head as it stirs them awake and disrupts their sleep when we're undressing them.  Avoid little socks and restricting items that leave imprints on the skin  (your baby will be naked or in a diaper in a few of the shots but posed so that all the "important bits" are not on display.)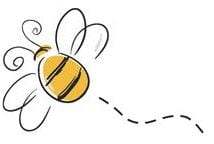 HUNGRY?
A well fed baby is a happy baby! I ask that you try and feed baby right before heading over.  A full belly plus a car ride usually ensures a happy, sleepy ("milk drunk") baby. I am also more than happy to take as many breaks as needed to help him/her re-fuel. It's tough work being a model!  If you are breast feeding it can help to have a bottle pumped and ready.  A pacifier can be a lifesaver as well – I understand that use of a pacifier is a very personal one and although you may not choose to normally use one at home, it does help get through the session more quickly.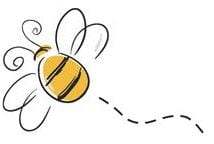 PATIENCE IS KEY!
Newborn sessions can last anywhere from 1-3 hours so plan the time accordingly. It all depends on baby's mood and willingness to sleep. Unfortunately…this isn't something we can predict! I ask that everyone remain calm, should he/she not want to sleep, since your baby will pick up on any frustration in the room.  And if sleep doesn't happen, that's okay! Wide-eyed newborn photos are beautiful too.  First and foremost, always keep in mind with newborns — they rule the session! We stop when they are fussy, need feeding or just some extra loving from mom!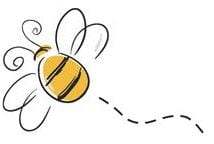 RELAX!
I am pretty comfortable holding and posing newborns and you can rest assured that your baby is in safe hands and that safety is my first concern.  So yes! Feel free to rest and leave the room for a bit if you'd like. I've had parents who've used this time to take a nap, shower (except at my house)…and even catch up on some TV–All totally acceptable to me! If I have a question or need you for feeding, I'll come and track you down. Moms (and dads) tend to stress out because this is a new experience…and they aren't used to the waiting game that is newborn photography. They see their baby being fussy or having a difficult time getting settled and panic.  I take the baby's lead; getting them to sleep before posing takes time and they may need to be fed or cuddled a few times first. In fact, we'd say that a good 50% of your session will involve feeding and cuddling to get baby comfortable. If that doesn't work, I'll take a break or I'll work with what baby is giving us. Sometimes the best photos happen when baby isn't doing exactly what we want.  Just remember: Babies can sense stress and anxiety (especially from their mommy's!) It's super important that EVERYONE remain calm and relaxed during this session. Keeping the environment as mellow as possible is pretty much the only way I'm going to get the shots we're looking for.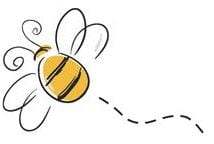 PROPS!
I have a collection (yes it's become an obsession) of backdrops, crates, baskets, wraps, custom made outfits, knit hats and headbands that I'll have here at my studio for use during your session.  That said, I also encourage you to personalize your session by incorporating any family heirlooms, toys, hats, your grandmothers quilt, sporting equipment, etc. that you would like me to use.  Please keep in mind, however, that I start planning your session well in advance so I only ask that we discuss the items prior to your session and that you realize that I may not get the chance to use ALL of the items.  Also keep in mind that when choosing a Lifestyle session, I am limited as to what I can bring.  I cannot carry backdrops, heavy lighting and large props.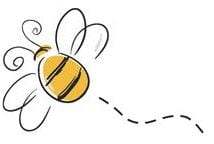 THE NOSE KNOWS!
As a mother, your smell is so recognizable to your baby that it may be necessary for mom to step out of the room for a portion of the session. This is not meant to hurt your feelings, only to allow me to help get the baby thinking sweet, sleepy thoughts…instead of "where's my milk?!"
Newborn Questionnaire: