Why Order Prints?
Because there are moments you can't get back, but a print can make you feel them again.
Because your prints are for today, tomorrow and all the tomorrows after that.
Because prints remind us of what love really feels like.
Because they're only young once.
Because the place to save money is not on the most important purchases.
Because phones fall into toilets and hard drives crash.
Because you can touch and feel your memories.
Because you put too much work into your family not to show them off!
Because technology comes and goes.
Because when there's a fire, what's the first thing you grab?
Because a memory stick in a drawer is sad and pointless.
Because children love to see images of themselves around the house, studies have shown it increases their self worth and self esteem.
Because your parents and grandparents won't be around forever.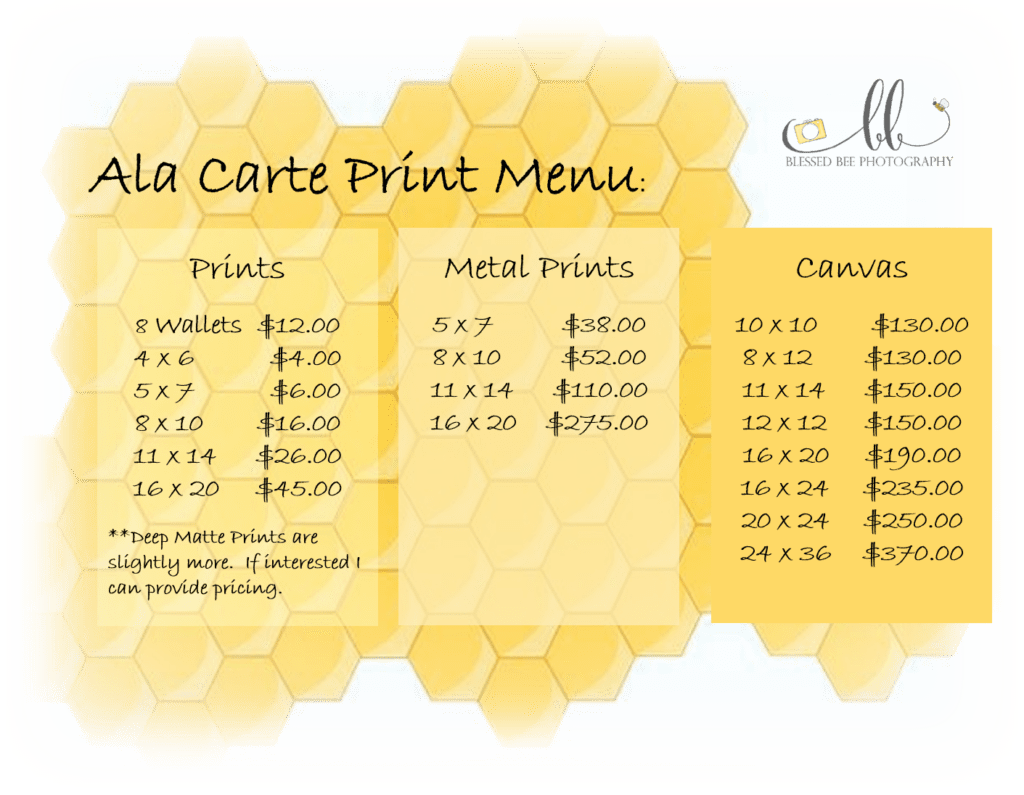 Blessed Bee Photography also offers this custom wooden box containing your entire gallery on archival quality 5×7 prints and usb for $150.00.
Beautiful as a gift or for displaying your investment in your home.

**While digital files are included with all sessions, I strongly encourage you to also consider purchasing prints of your investment—they belong in your home, in your hands, not just on your hard drive or social media. The color of these archival quality professional prints will be true to the color I have worked so hard to achieve in post process editing and leaps and bounds better than provided by Shutterfly, WalMart or your local drug store. If you'd like to see an actual comparison, I'd be happy to show you.